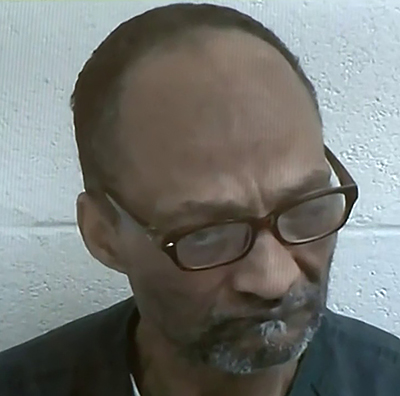 One of Ohio's most notorious serial killers has been released from prison after serving almost twenty years behind bars.
Nathaniel Cook, 59yrs, made a plea agreement back in 2000 which saw him released this week.
Cook and his elder brother Anthony murdered at least nine people and raped multiple women between them. Anthony was arrested in 1981 but it took 17 years before DNA connected the pair to numerous murders.
65-year-old James Matthews is suspected of being a serial killer after being suspected of a sexual assault in 2000 and strangling a woman in 2003, both in Detroit, Michigan.
He was named in the 2000 assault case but never charged due to evidential difficulties with the victim. The murder case ran into problems when Detroit police failed to present the full investigative evidence requested by the Wayne County Prosecutor's Office and was eventually "forgotten".
Matthews has been identified as a suspect in another killing in Michigan and three murders in Texas. He was arrested in April in New York when he became the prime suspect in a 2007 murder case. That case was dismissed by the grand jury but DNA evidence obtained during the investigation linked him to the 2000 sexual assault case which invoked a 50-year-old female. It is alleged that he invited the woman to his flat to talk. Once inside it is alleged he used a knife in a violent sexual assault.
DNA evidence from that scene led to him being the suspect in the case of 40-year-old Marchella Robinson whose body was found on the lawn of the home next door to where Matthews was living in Detroit at the time. She had been strangled. Matthews has pleaded not guilty to that charge.