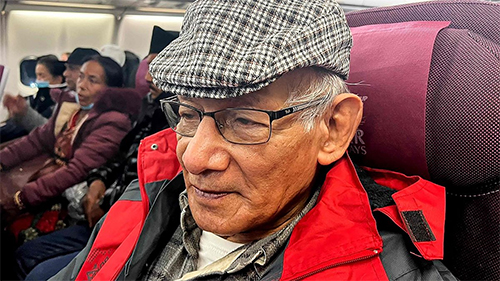 Charles Sobhraj, aka the Serpent Killer has been released from prison in Nepal.
Sobhraj, whose story featured in a BBC drama series "The Serpent" spent several decades incarcerated in Nepal following a string of killings of mainly western tourist in Thailand and India, was released due to his old age and failing health.
On return to his native France, he told Le Monde that whilst he admitted stealing from his victi8ms, he denied killing anyone. He said he met tourists or businessmen to sell jewellery and took them back to his hotel. He said, "I put a drug in his glass, a good dose, so he slept by the time he reached his room. It was there that I took his things, in general money or other stuff."
He denied any murders of his victims whose bodies were often found strangled, mutilated and burned. When asked why he kept getting convicted he replied, "The whole world was against me, and I was found guilty."
Sobhraj had served nineteen years in Nepal when the Nepalese Supreme Court ordered his release in December 2022. He has been linked to 20 killings though his conviction in Nepal related to the deaths of two American tourists.