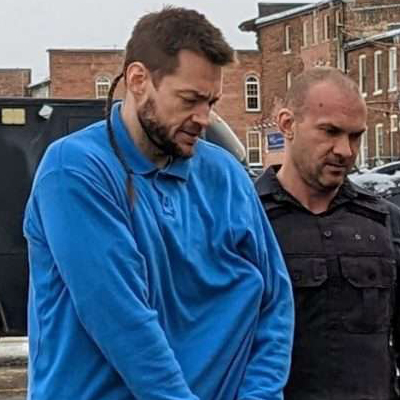 Convicted multiple murderer, Dellen Millard, appeared in court late January in Napanee, Ontario, Canada.
The case involves an allegation that Millard was one of two men who allegedly attacked a fellow inmate in Millhaven Institution in July 2021. The charge is one of assault causing bodily harm and relates to the inmate being stabbed. Millard conducted his own defence. Details of the other alleged attacker have not been released. He was taken to hospital for treatment following the attack.
Millard appeared at court in handcuffs and leg irons accompanied by two Correctional Service of Canada officers. The victim, Sean Trites, a prison inmate did not appear as he refused to leave his cell.
Witnesses from prison gave evidence over video calls and the trial is set to continue.
Millard was part of a multimillion dollar aviation dynasty and gained notoriety when he murdered Tim Bosma, a Hamilton man, in 2013. Bosma was selling his vehicle and took Millard and a friend of his for a test drive. He weas never seen again. During the investigation into his disappearance, police discovered that in 2012 Millard had killed his missing former girlfriend, Laura Babcock and his own father, Waynme Millard, whose death was initially mistaken for suicide.