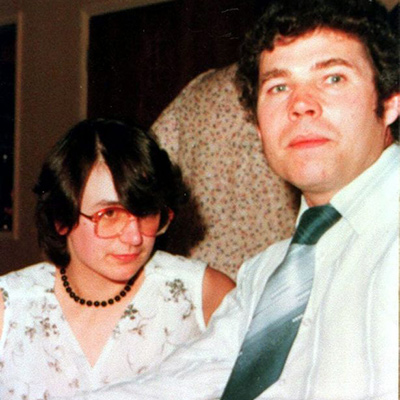 A source at UK prison HMP Low Newton in County Durham has told the Daily Star that notorious female serial killer, Rose West, is ready to propose to her latest lover inside the prison.
It is alleged that West, who was jailed for life for torturing and killing young women with her husband Fred, as formed a relationship with another prisoner known as 'Kat', said to be 30 years her junior. The two have been seen kissing in West's cell and there have been talks of marriage.
The source said, "West is a master manipulator. She seeks out vulnerable people and then befriends them.
"She watched her for a few weeks before striking up a conversation. They soon became friends and West began introducing her to other cons, buying her little treats like shower gel and teaching her how to cook. Then one day they were seen kissing in West's cell and they declared themselves a couple."
West is said to have had a string of female partners since being in prison including the mother of abused toddler known as Baby P, Tracey Connelly, Julie Campbell who set fire to her husband, Sarah Best who killed her male lover with a knife and Amanda Summers who set fire to a chemist's.
Rose West was convicted of 10 murders including that of her 16-year-old daughter, Heather. Her husband, who was jointly accused, killed himself in 1995 before the trial.
Prisoners have the right to marry under the European Convention of Human Rights but must apply for permission to the prison governor.