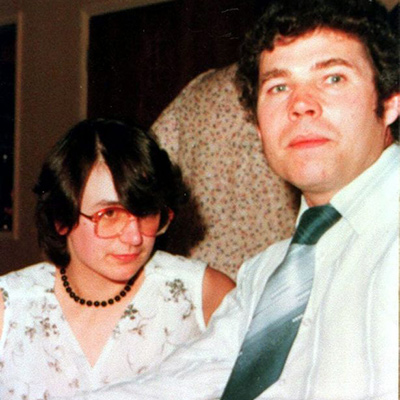 In a new book the son of Rose West Stephen West, has revealed details of his life and upbringing with one of the country's most notorious serial killers.
Stephen West said that his mother, Rose, was still looking for someone to blame for the horrific murders she carried out with husband Fred, who killed himself in prison before he could be tried.
Stephen, who is now aged 45, lived was one of eight children and spent his early life in the 'House of Horrors' in Gloucester.
He was convicted for underage sex with a 14-year-old girl after getting her pregnant. He revealed that his mother sent a letter to the judge in his case branding him a "danger to everyone" in an effort to get him locked up. He was jailed for nine months in 2004 when he was 31.
He said that he received a telephone call from his mother in 1999 during which she said he should have died when he was born and that he was a disgrace to his family.
One of the West's victims was Stephen's older sister, heather. She was one of at least 12 victims of the couple. He revealed that his parents would make sick jokes to the other children that if they misbehaved they would "end up under the patio like Heather."