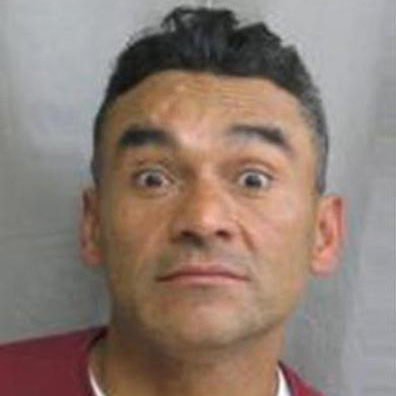 A suspected serial killer has been arrested in California on suspicion of beating homeless men to death.
47-year-old Ramon Escobar is accused of killing three people and seriously injuring four more. He allegedly fled to California from Texas after being questioned over the disappearance of two Houston relatives.
The arrest followed an attack on a man days after he was clubbed with a pair of bolt-croppers as he slept on a pavement in Santa Monica. He currently remains in a coma. On September 10th and 16th three homeless men were bludgeoned in the head with a baseball bat as they slept on the streets of Los Angeles, two died while the third was left in a  critical condition. On 20th September 39-year-old Steven Ray Cruze Jnr was found dead under the Santa Monica Pier.
Investigators believe that robbery was the main motive as Escobar was himself homeless. CCTV footage showed the attacker rifling the pockets and possessions of one of the victims.
Escobar, from El Salvador,  has a previous criminal history including prison time for robbery, burglary and illegal-entry. He has been deported from the United States six times between 1997 and 2011, immigration officials have said.
Houston Police believe he is the prime suspect in the disappearance of his aunt, Dina Escobar and her brother, Rogelio Escobar. He was supposedly looking for work and a place to stay when his aunt and uncle took him in. Days later the uncle went missing. Dina Escobar was last seen on August 28th when she went looking for her brother. Escobar was interviewed by police but released as no suspicious circumstances were suspected at that time. He then fled the area and Houston Police now believe he is implicated in the disappearances.
Escobar is currently charged with three counts of murder, five counts of attempted murder and four of second-degree robbery. He is held in custody without bail and set to appear in court on November 8th.