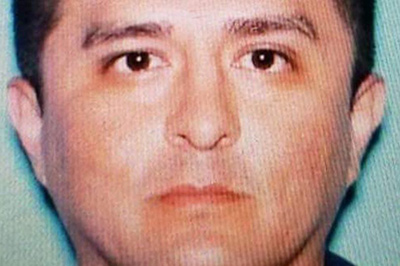 Texas Police have arrested a 35-year-old Border Patrol agent on suspicion of the murder of four women during a two week period in September.
Juan David Ortiz, who has worked for the Border Patrol for 10 years, was described as an intelligence supervisor. He was located by police hiding in a truck in a  car park near a Laredo petrol station after a woman he allegedly abducted escaped from his vehicle. He is said to have confessed to the murders and last weekend was charged with four counts of murder together with aggravated assault and unlawful restraint.
Officials have said of the victims that they all worked in the sex industry. Two bodies were found at the beginning of September along Interstate 35 in rural Webb County. 29-year-old Melissa Ramirez's body was found on September 4th. The second victim, Claudine Anne Luera, aged 42, was found lying in the road close to where the first body was found. She was alive at the time but died later at hospital from head injuries. The third and fourth were found victims were found last weekend, one was named as Humberto Ortiz.
The sister of victim Ortiz, Roisenda Ortiz  said "He killed my brother and he didn't even deserve that. He died at a young age (28) and I need my brother and I don't have him." Ortiz was a transgender woman who called herself Jennelle.
"All the victims were defenceless and at one point Ortiz was able to gain their trust and then viciously shot them," said Federico Garza, Webb County Chief.
Ortiz is currently in prison on a $2.5 million bond for murder.