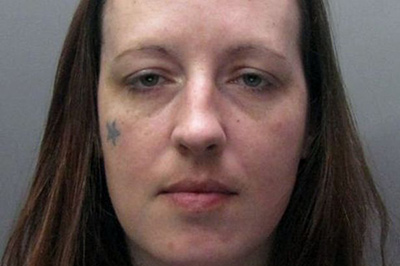 The Sun reported this week that British female serial killer, Joanna Dennehy, is believed to have tried to kill herself in prison in a pact with her lover.
The paper reported that Dennehy was apparently found with cuts to her throat while her girlfriend had cut her wrists.
A 'source' told the paper, "When the guards found them they were entwined on the floor, which was covered in blood. They think they need splitting up now to make sure it doesn't happen again."
The couple were treated in hospital before being returned to HMP Bronzefield in Surrey. A prison spokesperson has declined to comment on the incident.
During her trial for the murder of three men and attempted murder of two more,Old Bailey judge, Mr Justice Spencer said, "Although you pleaded guilty, you've made it quite clear you have no remorse. You are a cruel, calculating, selfish and manipulative serial killer."
He has pleaded not guilty to all charges.