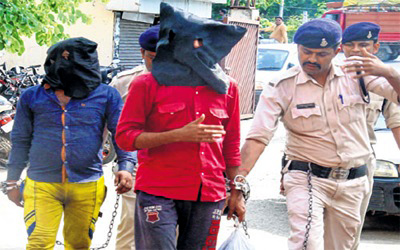 Potential Indian serial killer, Adesh Khamra, has confessed to three more killings.  Khamra was described as the kingpin of a gang in Bhopal responsible for killing drivers and cleaners in the region. He has already confessed to being involved in the deaths of 33 truckers.
Deputy Inspector General, Dharmendra Chaudary has said that prosecutors are dealing with the police in 6 states as they investigate links to many murders carried out by Khamra and his gang, who murdered truck drivers and their apprentices/cleaners in order to steal the trucks and contents.
The latest confession relates to the murders of two brothers and another trucker in  Gwalior-Chambal region in 2010. The bodies of Rajesh and Manoj Yadav were found in Birora and Malanpur after both being reported as missing. They had been drugged after having their drinks spiked with sedatives. The third victim was killed and his body was dumped at the roadside. His truck along with its load of betel nut was later sold.
Khamra used to stitch clothes at a small shop in Bhopal in the morning but turned killer at night.