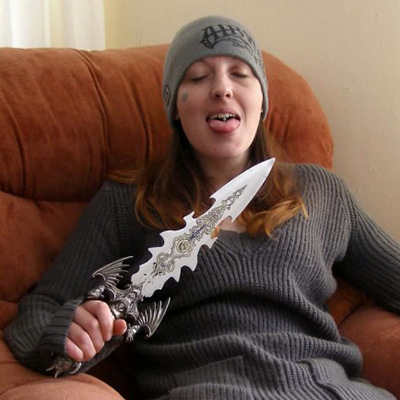 The Daily Mirror has reported this week that British female serial killer, Joanna Dennehy is writing a story in her prison cell about a female who has sex with men and then kills them. The story is described as 'blood-soaked erotic fiction' about a female avenger who has sex with men and then stabs them to death for cheating on their partners.
Dennehy is said to have told sources the main character is based on her and she hopes the story will be made into a film.
The source told the Mirror, "She's been writing her book for ages and reckons it will be made into a film. But it is not really a book – it is just pages of her sick fantasies that only make sense to her."
Dennehy was jailed four years ago for stabbing to death three men. She also stabbed 2 random strangers in the street, both survived the attack.