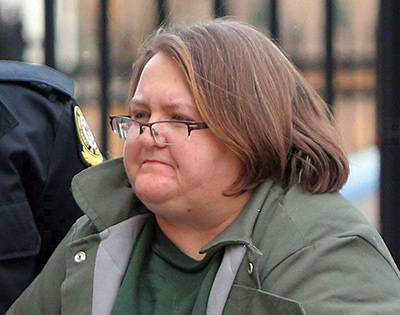 A public inquiry into the case of nurse and serial killer, Elizabeth Wettlaufer, has heard that opportunities to detect or stop the 8 killings and 6 attempted murders were missed.
Wettlaufer confessed in 2016 to 8 cases of killing elderly patients with insulin injections and attempting to do the same to six others. She us currently serving 8 life sentences.
The inquiry heard that after killing 7 patients in an Ontario care home, Wettlaufer was sacked in 2014 for making medication errors, but was able to keep working as a nurse due to a "union grievance" and a reference from her former employer. She subsequently obtained other jobs which enabled her to murder one more victim and attempt to murder two others..
After being sacked, Wettlaufer received $2,000 and a letter of recommendation which stated she had resigned for personal reasons rather than being dismissed after the Ontario nurses Association intervened on her behalf.
A former colleague of Wettlaufer told the inquiry, "Bethe would spend a lot of time with palliative patients, and someone overheard her telling a patient, 'It's OK to die,'" nurse Karen Routledge said.
"I didn't think that was an appropriate thing to be telling a patient. It's not a nurse's place."  She said she knew that other members of staff referred to Wettlaufer as an "angel of death".
A registered nurse at the home said that checks on the amount of insulin accessed by staff was minimal, "At Caressant Care, there was no double-check on insulin," she said. "Physically, geographically, there was one nurse on second floor for 32 residents, you didn't have that availability of another registered staff."
The inquiry continues.