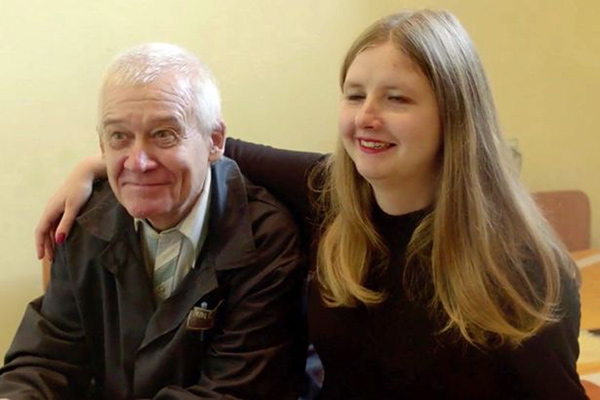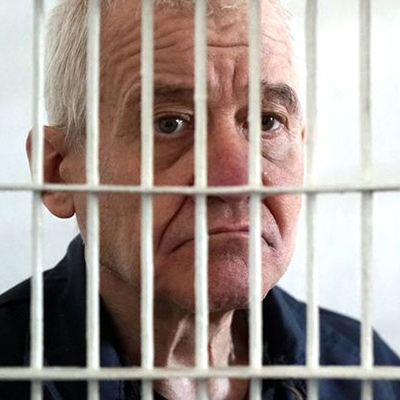 One of the worst serial killers alive has fathered a child from prison after marrying a woman 40 years his junior.
Segey Tkach, 65, was convicted of murdering 37 people over a 25-year period in the Ukraine and Crimea. He boasted of killing many more and estimates of his total vary between 80 and over 100.
Tkach was sacked from the Ukrainian Police in 1979 after falsifying evidence. He began preying on girls often having sex with their dead bodies. He was caught after attending the funeral of one of his victims in 2005. In 2008 he was sentenced to life imprisonment, Ukraine not having the death penalty.
His wife is Elena who became besotted with the killer fater seeing him in a TV interview. She started sending letters and then visited him in prison. She said, She said, "When I saw his interview there was a sort of ­magnetism. I wanted to have a conversation, get to know him. I wanted to make him like me."
They married in 2015.
Following conjugal visits their daughter was born 19 months ago.
Elena said, "I don't feel guilty because I did not commit the crimes. Of course I'd not wish this on anyone and if it happened to my family I'd punish that person. But I didn't do anything."
Elena's baby was born in Russia but officials won't allow her to take the baby to Ukraine.
Under Ukrainian law, married prisoners are allowed a three-day conjugal visit every two months.
The story is told in a new Netflix series "Inside the World's Toughest Prisons", which filmed the couple during one of their visits in a special apartment for couples within the prison.