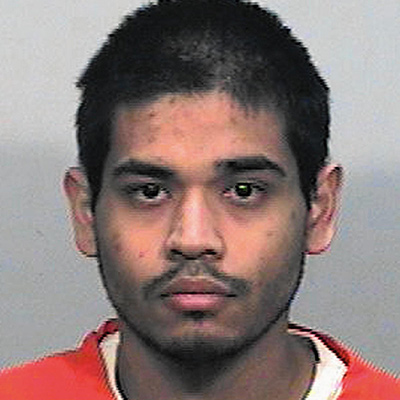 A former marine who is currently under a death sentence for killing a Las Vegas sailor, has pleaded guilty to the murder of two young girls in a Chicago park in 2005.
Lake County Judge, Daniel Shanes, called 30-year-old Jorge Torrez "a serial killer" when he issued a 100-year prison sentence. The sentence was part of a plea bargain with prosecutors.
Torrez admitted to the fatal stabbings of 8-year-old Laura Hobbs and 9-year-old Krystal Tobias in Mothers' Day in 2005. Laura's father discovered the children's bodies in a park not far from their homes in Zion, Illinois. Hobbs confessed to the killings after 24 hours' interrogation and was imprisoned for five years. However, DNA evidence was found on one of the children's bodies which showed that Torrez was the killer. Jerry Hobbs later sued for malicious prosecution and was eventually awarded $8 million.
Tobias was 16 at the time and was a friend of Krystal's older brother when the killings took place. The case of the murdered girls was important in reforms in Lake County justice. After Hobbs' conviction was overturned, it was found there were four other cases where it was found that DNA evidence indicating innocence was ignored by the state's attorney at the time. Five men spent a combined total of 80 years in prison despite the DNA evidence.
In 2014 Torres was sentenced to death for killing Navy Petty Officer Amanda Snell at Joint Base Myer-Henderson Hall in Arlington, Virginia. In 2010 he was a marine stationed at Fort Meyer in Virginia while working at the Pentagon. He attacked two women coming home from a night out. He bound them with cord inside their apartment and then took one of them in his vehicle. He raped and choked her then left her for dead. He was arrested and his DNA was taken which linked him back to murders of the girls.