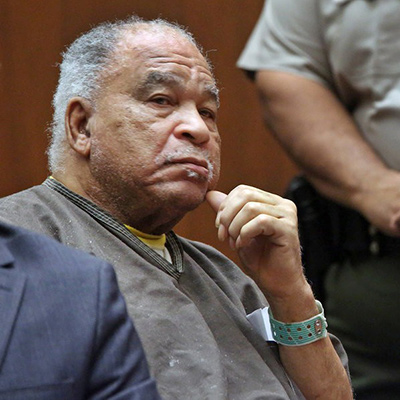 Samuel Little, aged 78, has been confessing to more than 90 murders in a series of interviews with investigators which stretch back over almost 50 years.
Little is currently serving life sentences for the Los Angeles murders of three women in the 1980s. Investigators suspect him of killing in at least 14 different states. They have so far tied him to around 30 murders and apparently have no reason to doubt the 60 or so other murders he is confessing to.
Bobby Bland, District Attorney for Ector County in Texas said, "By the time we are done, we anticipate that Samuel Little will be confirmed as one of the most prolific serial killers in American history."
Many of Little's victims were poor, addicted to drugs, alcohol or both, were from a wide range of locations and whom may have not been reported missing for weeks, all of which may have aided Little's escape from justice for so long.
"I can go into my world and do what I want to do," Little told Sergeant Michael Mongeluzzo, a detective from Marion County, Florida, where he had confessed to the 1982 killing of a 20-year-old woman. "I won't go into your world," he continued, meaning that he stuck to areas where poverty, addiction, and crime were all too common.
"Believe it or not, you only see evil a few times in your career," said Tim Marcia, a cold case detective with the Los Angeles Police Department, who dealt with Mr. Little on the three killings he was convicted of there. "Looking into his eyes, I would say that was pure evil."
Little would beat his victims before strangling them, sometimes rape was involved and his semen has been found at various crime scenes. One one occasion, Little, a former boxer, is said to have punched a women in the abdomen with such force that he broke her back.