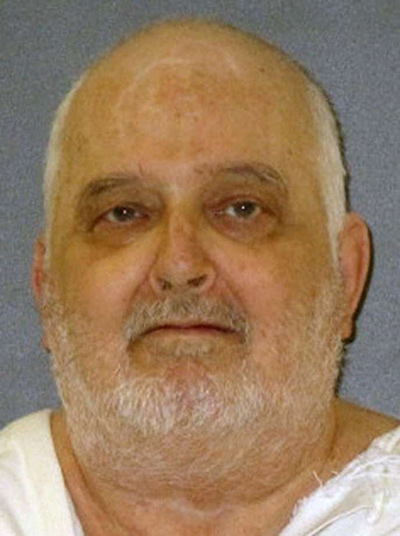 Houston serial Killer, Danny Bible is due to be executed in Texas on June 27th 2018. His lawyers have launched a civil rights suit claiming that he is so ill that to execute him will end in a gruesom, bothched procedure. They claim due to his medical issues which include Parkinson's, bad veins and others, it raises the possibility that the lethal injection process will be a prolonged and painfull one saying it could violate the 8th Amendment's ban on cruel and unusual punishment.
Bible's lawyer, Jeremy Schepers, said, "Mr. Bible is an elderly, frail man who has been confined to a wheelchair for the last 15 years and his health is rapidly deteriorating," he continued, "recent medical evaluations confirm that his veins are inaccessible and unsuitable for placing an IV. Any attempts to carry out the execution will amount to torture, cause excruciating pain, and violate his constitutional rights."
The lethal injection process involves the prisoner being strapped to a trolley and then two intravenous lines are hooked up to him. His lawyers argue that due to his shortness of breath he would probably be choking and gasping for air during attempts to fit the IVs. They have suggested that firing squad or nitrogen gas would decrease the risk of suffering.
Bible stabbed a woman 11 times with an ice pick and left her body on the banks of a bayou in 1979. He went on to murder his sister-in-law and her infant son before killing the sister-in-law's roommate leaving her body hanging on a roadside fence. He moved state where he kidnapped a woman and raped an 11-year-old girl.
Bible served 8 years of a 25 year sentence for the first murder and was released on parole. He went on to rape and molest numerous young relatives as young as five.
Texas has executed six men this year so far with a further five due for execution on the calendar.